An Introduction to: GPS Finders & Trackers for the Elderly
In this article we review 5 of the best GPS Finders & Trackers for the Elderly. Before we understand a bit about the technology on offer, we should first explain what problem a GPS tracker solves.
According to the national Library of Medicine one in five people with dementia wander, and 72% of these are repeat wanderers. It's not limited to dementia, it can also affect those with other memory conditions as well as Down's syndrome and autism. The Alzheimer's Association believe its as many as 6 in 10. Wandering is where an individual with a related condition becomes confused or disoriented and leaves the safety of their residence without the knowledge or support of friends, family or their carer.
There are steps you can take to help manage the risk, such as ensuring the individual wears ID or medical bracelet, let neighbors know of the individual's condition, sew name tags into clothes. Within the home you can try to keep doors locked – but consider emergency exits/health and safety. Install a Motion Activated Voice Memo motion sensor to remind them not to wander when they approach an exit.
In a scenario where an individual does wander off, GPS Finders & Trackers for the Elderly can be a great help in locating them and bringing them back to safety. What's more, is that smart alerts can be customized on the GPS Finders so that you are notified immediately if the individual leaves their location by a few meters (known as Geofencing) – so it's possible to act quickly and prevent or reduce wandering.
What is GPS?
The Global Positioning System (GPS) is a U.S.-owned utility that provides users with positioning, navigation, and timing (PNT) services. This system consists of three segments: the space segment, the control segment, and the user segment. The U.S. Air Force develops, maintains, and operates the space and control segments.

GPS.gov
The two types of GPS tracker we've chosen are: –
The most common type is a small standalone GPS device that uses a mobile sim card to send you the location of the user/device. This all require some sort of subscription service plan.
The other type is a smartphone companion device. However, for these to work you need to ensure it is kept with the cell phone. It has the advantage of not requiring a subscription (it will piggy back your phone data plan – assuming you have one).
Both types of device have companion apps that enable the carer, friend or family member to track the GPS Finder in real time on a map and get alerts if they leave a predefined location. You can also receive directions to locate them and bring them home.
The benefits rely on the individual carrying the GPS Finder. So it's vital the device can be easily picked up, worn, attached to an item of clothing or placed in a purse or bag they always have with them.
GPS Finders & Trackers for the Elderly: MeemawTech Key Criteria
Well-being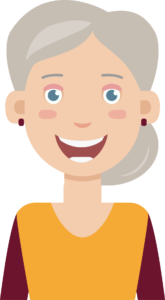 An individual that carries a GPS tracker with them all the time will be much easier to find if they do wander off. It's not 100% accurate, and it still relies on having a phone/network signal – but for most of us this is possible. The time it takes to locate someone is the critical factor, there are obvious dangers of a confused and disoriented individual getting lost, involved in an accident or worse.
Independence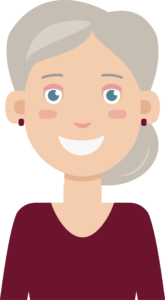 GPS Finders & Trackers for the Elderly do not prevent or reduce the likelihood of someone trying to wander – but it will give you a degree of comfort that if your loved one does unexpectedly leave, you will be immediately alerted and can respond accordingly. It will also give the individual some peace of mind that if they have the device with them their loved ones can be alerted remotely. Some devices also have an SOS alert button that can be used to summon help.
The Shortlist: GPS Finders & Trackers for the Elderly
The GPS Finders & Trackers for the Elderly we've reviewed come with a range of features and budgets – so something to suit everyone. All devices come with Geofencing capabilities and an SOS/Emergency button. The comparison summary table will help you narrow down which is the right one for you.
SOS/Emergency Alert Button
Subscription Required
Yes (2 Year Plan Included in Purchase)
No (Uses your cell phone subscription)
WPS (Wi-Fi Positioning System)
4G / LTE Cellular Network
5G / LTE-M Cellular Network
---
Invoxia Cellular GPS Tracker
Invoxia Cellular GPS Tracker: Key Features
The Invoxia Cellular GPS Tracker is from Invoxia – a French company founded in 2010 with offices in France, USA and China. They market a range of embedded artificial intelligence sensors as well as a range of GPS trackers for vehicles, pets & people. The first tracker for the elderly we consider is their Invoxia Cellular GPS Tracker.
Out of the box your presented with a sleek looking unit built using quality materials and complimented by a leather strap.
What struck us most with the Invoxia GPS tracker was the fantastic battery life of up to 120 days on energy saver mode (all from a lithium-ion 300 mAh rechargeable battery!). However, this will reduce depending on the update frequency you choose (you'll probably want to set it to every 5/10 mins):
Position Update While Moving
Battery Life
(depending on your use)
Every 5 minutes
Up to 2 weeks
Every 10 minutes
Up to 3 weeks
Every 30 minutes
Up to 7 weeks
Energy saving mode
Up to 4 months
You have the option to purchase the device with either 1 or 2 years AT&T data plan included (2 years is the better deal). Once this included period is over, you can subscribe to an annual plan – which we found to be the best value of all plans we looked at.
All the features you would expect are included, such as real-time alerts, geofencing, journey history and an emergency SOS feature. In addition to these it has a buzzer feature on the device itself, which will help you find it (it's quite small, and could easily be mislaid around the house) and a tilt sensor so any movement can be set to trigger an alert.
Invoxia Cellular GPS Tracker: What's in the Box
Invoxia Cellular GPS Tracker
USB A to Micro-USB B charging cable (100mm)
Quick Start Guide Package
Invoxia Cellular GPS Tracker: Pros and Cons
Pros
Includes 2 year data plan
AT&T's 4G and 5G LTE-M networks
Wi-Fi router positioning
Proximity positioning via the application (Bluetooth for the last few yards)
SOS/Emergency Alert Button
A staggering 120 days battery life (in energy saving mode) or 2-3 weeks with real time alerts.
Recharges in about 1 hour
Geofencing
Compact & discrete
10 yard accuracy
Tilt alerts
Integrated buzzer function
IFTTT compatibility
Good value annual subscription plan available when your free 1 or 2 years expire
IP33 environment protection
Cons
Expensive (but does include a 1 or 2 year data subscription)
Too large to be worn around neck or wrist
Invoxia Cellular GPS Tracker: MeemawTech Key Criteria
Ease of use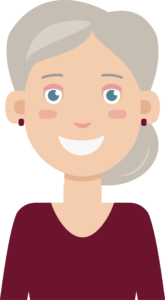 If the Invoxia Cellular GPS Tracker is being used to track and protect a vulnerable individual or one that suffers from a memory condition, it's unlikely they will be the ones who set it up. The first step is to install the Invoxia GPS app on your smartphone (most iOS & Android phone are supported). This will guide you through the GPS installation process.
Invoxia have a website dedicated to FAQ's, support and installation – I'd recommend starting here (although a Quick Start Guide Package is included in the box). It also included instructions on how to use the various features like Geofencing, frequency of updates, proximity radar etc.
Invoxia Real Time GPS Tracker with 2 Year Subscription NO FEES — For Vehicles, Cars, Motorcycles,...
PROTECT & TRACK 24/7 — Mini GPS tracker for anything, anywhere across the USA. Get up and running quickly via the companion app. Lightweight, small, compact and concealable. Updated in August 2022.

REAL TIME GPS TRACKING, MOTION & TILT ALERTS — Stop crime. Tracker device for vehicles. React quickly theft of your car, motorcycle, bike, van, boat, truck, or tools. American customer support.
PROTECT YOUR FAMILY FRIENDS — Standalone & discreet micro gps tracker, easy to conceal. 24/7 monitoring offers you peace of mind. Personal tracking device for seniors, teens, kids, loved ones.

---
Jiobit for Adults/Seniors Real-time Location Tracker
Jiobit for Adults/Seniors Real-time Location Tracker: Key Features
The Jiobit for Adults/Seniors Real-time Location Tracker is from Chicago based company who specialise in GPS devices for pets, children, special needs & seniors. It's also the only device that is truly wearable – you can wear it as a necklace (albeit a little larger than normal jewelry!), it can also be attached to shoes, lapels, belts – almost any type of clothing or garment. Jiobit have a range of accessories to to customize it, such as colorful silicon protector covers. It's made with a tactile & slip resistant material – great for anyone with poor dexterity or grip.
The Jiobit is the only device in our top 5 that has been specifically designed to be used by seniors – they've clearly put a lot of thought into the design and features. A feature we've not found on other devices is the Jiobit "Care Team" – you can add trusted friends, family or carers so that you have a community of people looking out for the person's interests – you will also see who in your Care Team is with the person and where – a great feature we wish others would implement.
No data/network plan is included with the purchase of the device – you will subscribe when you first set the device up. They offer 3 plans:
Monthly plan (cancel anytime, most expensive per month)
6 month plan
2 year plan (best value per month)
If you have more than one Jiobit device you're eligible for a data plan discount. I would recommend reviewing their terms and conditions to make sure you are happy with them.
Check out the demo video below to see some of the app features.
Jiobit for Adults/Seniors Real-time Location Tracker: What's in the Box
The Jiobit Location Monitor (with integrated attachment loop)
Charging dock
USB charging cable
Secure loop
Hem lock attachments
Jiobit for Adults/Seniors Real-time Location Tracker: Pros and Cons
Pros
A true wearable device – multiple attachment options
Great selection of accessories (covers, clips, keychains etc)
Very compact and discrete
Slip resistant material
Bluetooth proximity radius alert (virtual leash)
Uses Bluetooth, Wi-Fi, Cellular and GPS for accuracy
Operates in over 146 countries
Care team feature
Subscription includes 2 weeks of global roaming
2.5 hour average charge time
Geofencing alerts
Location history
Subscription discounts available for multiple devices
IPX8 waterproof (Submersible for 30 minutes)
SOS/Emergency Alert Button
Government-level security encryption
Cons
7 days battery life (still a reasonable amount given the frequency of updates)
Data plan is not included (uses 2G/3G AT&T & T-Mobile)
Monthly data plan is a little more expensive that some others
4G & 5G networks are not supported
Jiobit for Adults/Seniors Real-time Location Tracker: MeemawTech Key Criteria
Ease of use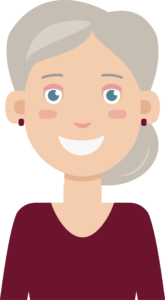 When you setup your Jiobit you'll have to purchase a data plan from them. Installation is straightforward enough – use the iOS or Android compatible app which guides you through the process. Kudos to Jiobit for the quality of their FAQ and help articles on their website – very user friendly should you ever need support.
Spend some time reading the informative articles to get a good understanding of how to configure the various features and settings – it's an intuitive app, but you might benefit from reading the instructions!
Jiobit for Adults/Seniors - Smallest Real-Time Location Tracker | Secure, Lightweight, Durable |...
REQUIRES A SUBSCRIPTION PLAN: Jiobit requires a data plan to track location. Your monthly plan is selected during activation in the free Jiobit app available for Android & iOS. No separate cellular contract is needed.
The first-of-its-kind Jiobit TrustChip delivers unmatched security and encryption, meeting or exceeding US-government standards. It's a caregiver's dream and hacker's worst nightmare.
Small, lightweight, and durable design allows you to discreetly clip onto clothing or shoes for a simple wearable GPS tracker. Jiobit is an excellent option for yourself, your child, your pet, or your parent (seniors) - especially those with sensory sensitivities.
---
Alphahom Care Go Personal Alarm
Alphahom Care Go Personal Alarm: Key Features
The Alphahom Care Go Personal Alarm is from a startup that's developed a unique take on the personal GPS Finder.
Rather than integrate a data sim card and have the additional expense and complexity of a subscription network plan – Alphahom have created a compact GPS device that sends its location information and alerts to the "Protectors" (typically carers, friends and family) via the "Users" (elderly person) existing smartphone. This has the advantage of having no additional ongoing charges – assuming the user has a smartphone with a data plan.
You may think that having this as a companion device to a smartphone defeats the purpose of encouraging an elderly person to keep a GPS tracker on them at all times, because now they need to carry two devices. Yes and no…!
The are some advantages to consider:
With no data being transmitted via an internal sim card – the Alfahom has an unbelievable battery life of 1 year.
The Care Go has a simple "physical" pull SOS feature that will immediately call the Protectors in an emergency.
Twisting the Care Go activates a Feel Safe mode – this alerts your Protectors to follow you if you feel vulnerable or want the comfort of knowing there is someone virtually with you.
It also acts as a bluetooth tracker – similar to bluetooth key finders – you can use the smartphone app to sound an alarm on the Care Go. Alternatively, if you can't find you smartphone – the Care Go can be used to ring it – in both cases follow the sound and you'll soon find your misplaced device.
You can also use the device as a personal panic alarm for the user to carry around the house in case they have a fall or need help (so long as they are 100 feet from their smartphone).
However, if the person you are trying to help and protect is unlikely to keep two devices on their person – then this may not be the right solution for you.
Made out of anodized aluminum this IP65 rated device is available in 3 colors – Aurora (a metallic pinky/purple), Meteorite Grey (metallic grey) and Glacial Blue (light metallic blue) – it's a lovely gadget to hold, and feels well made.
Alphahom Care Go Personal Alarm: What's in the Box
Alphahom Care Go
USB Type-C charging cable
User Guide
Alphahom Care Go Personal Alarm: Pros and Cons
Pros
Siri compatible
SOS mode
Follow me mode
One to many alerts (to your protector's)
Bluetooth tracker / Finder mode
1 year battery life
IP65 water and dust resistant
Bluetooth 5
Find your phone feature
No data plan subscription required
Great as a panic alarm around your house (must be within 100 feet from your smartphone)
Cons
Must be within 100 feet of your smartphone to send location data to your Protectors
Cannot be used without a data enabled smartphone
Alphahom Care Go Personal Alarm: MeemawTech Key Criteria
Ease of use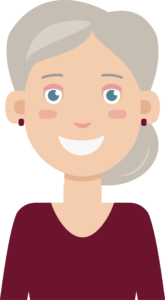 Getting started with the Alphahom Care Go Personal Alarm is easy. Install the app on your compatible smartphone and follow the onboarding instructions. Alphahom have created various setup (onboarding) videos to get you up and running quickly. Unlike other dedicated GPS Finders there are no data plans to consider – this keeps things simple.
If you get stuck or have any questions Alphahom customer support can be contacted by email only – but aim to respond within 48 hours.
Alphahom Personal Safety Alarm for Women - Care Go Smart Security Horns, Emergency One to Many Siren...
Support Unlimited Emergency Contacts: Care Go pushes alerts through smart phones to unlimited emergency contacts immediately via Care Go APP with NO MONTHLY FEE. If users are using iOS system based smart phone, Protectors can receive Critical Alerts event if the phone is set to silent so they never miss a chance.
SOS with Real Time GPS: Care Go device helps Owners send out SOS with real time GPS location to their emergency contacts via Care Go App. Protectors can know where the Owner is with zero delay in time so the Owner can get the right help right away.
Multifunctional as Two-way Finder: Care Go not only provides accurate Owner's location in real time via Bluetooth 5.0(Stable with transmission range 100ft), but also can use as finder with sound alert(for your keys, bags, wallet or others where Care Go hanged with) and notify Owner in the event of connection lost.
---
AngelSense Personal GPS Tracker
AngelSense Personal GPS Tracker: Key Features
The AngelSense Personal GPS Tracker is from New Jersey based company AngelSense. They're specialist in marketing personal GPS devices for kids, teens and the elderly. It's easily one of the most feature rich devices we've reviewed.
A couple of features that make it stand out include an integrated, auto answer, speaker phone – this lets the "Guardian" call the user and speak straight away. There is also the option for the user to call the "Guardian" for support by using the large phone button. 60 mins of voice calls are include in the AngelSense service plan (which is quite expensive). The ability to verbally communicate can be a great way to comfort the user or offer help.
It is a bulky item – almost twice as heavy as the next largest device on review here – to address this, there are various flexible wearing and attachment options. Having to recharge the device at least every 2 days will be a disadvantage to some.
Some of the notable app features include the facility to share live location updates with 911/First Responders – extra peace of mind and security. Intelligent learning sends alerts and notifications to the guardians smartphone if there is any significant change to the users daily routine – it also has a step counter so you can see how active the user is. I really liked their web portal – using a smartphone app is fine, but the ability to track and manage in realtime on a PC (or MAC) with a large screen is a nice option to have.
AngelSense Personal GPS Tracker: What's in the Box
AngelSense Personal GPS Tracker with Speakerphone
Soft Wearable Sleeve
3 x Non-Removable Fasteners
Parent Key (to open fasteners)
User guide
AngelSense Personal GPS Tracker: Pros and Cons
Pros
Assistive speakerphone
Variety of wearing options
Device is good value (excludes service plan)
Intelligent routine learning
Share live location to First Responders
Step Counter
Listen-In
4G and LTE networks
Location Activity Playback
Optional accessories include: waterproof sleeve, belt & shirt
1st month service is free
Subscription includes 60 voice minutes per month
10 second location updates
Geofencing
Smartphone app & web app for PC & MAC

SOS button

Intelligent alerts & notifications for early departure, unexpected places, late arrival & late departure
Safe ride monitoring
Cons
By far the most expensive network subscription plan in our tests
2 day battery life
Quite bulky in comparison to others on our test
No bluetooth
AngelSense Personal GPS Tracker: MeemawTech Key Criteria
Ease of use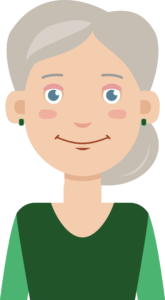 The AngelSense Personal GPS Tracker is a feature rich device, it takes a little time getting familiar with all of its many functions. There's plenty of support videos and help articles to help you set it up – worth investing some time to work your way through them all. If you need to talk to a support representative – you can call the US based team directly (or by email).
There are two large buttons on the front of the device: SOS and speakerphone call button – both well labeled and accessible.
They included fasteners make it simple to attach to clothing or garments, it can also be inserted into the the fabric sleeve to make it more comfortable to carry (other accessories are available). Choose the position carefully though, or some of the features like the speakerphone and SOS button may be difficult to hear/access.
AngelSense Personal GPS Tracker for Kids, Teen, Autism, Special Needs, Elderly, Dementia - 2-Way...
FREE SERVICE FOR 1st MONTH with easy activation | MONTHLY SUBSCRIPTION REQUIRED: 49.99 per month with a 1-year contract & includes SIM card, Unlimited Live Tracking, Assistive Speakerphone with 60 Voice Mins per month, iAlerts, Premium Safety Features, Unlimited Live US Customer Care, & more | KIT INCLUDES: AngelSense GPS Device with Speakerphone, Soft Protective Sleeve, 3 Non-Removable Fasteners, Parent Key
PREMIUM ASSISTIVE TECHNOLOGY: Safest solution for autism, special needs & dementia | Offers continuous, all-day, ACCURATE & RELIABLE REAL-TIME TRACKING: Outdoor & Indoor | PROACTIVE ALERTING: Know immediately if your loved one elopes | ASSISTIVE SPEAKERPHONE with AUTO PICKUP: Talk to your child at any time or listen in & make sure they're ok, Auto-Answer Call: provide them with effective remote support, SOS Call Button | CUSTOMIZABLE: Geofences, Safe Places, Guardians | Detailed Location History
INTELLIGENT iALERTS: Only AngelSense Auto-Learns daily routine for alerts when potentially dangerous situations occur: Early Departure, Unexpected Places, Late Arrival, Late Departure | SAFE RIDE MONITORING: Live Route, Max Speed, ETA, Unexpected Delays & Stops, Know if they miss the bus, get off at the wrong stop, the bus breaks down, or got off the bus but didn't go into school. Standard GPS devices only provide alerts for preset geofences, we monitor your loved one anywhere & everywhere!
---
Tracki Mini Real-time GPS Tracker
Tracki Mini Real-time GPS Tracker: Key Features
The Tracki Mini Real-time GPS Tracker is definitely one of the most popular general purpose GPS devices. The Tracker unit we reviewed is the same one included in their vehicle GPS tracker package – the only difference is our one includes accessories that allow you to attach it to clothes, belt, key chain etc.
It's also a bit of a bargain – however, you also need to factor in the monthly data service plan – which is reasonable value if you pre-pay for 24 months. This is another unit that claims fantastic battery life – however, this is only possible when the device is located (pinged) 1 or 2 times a day, in normal "real time tracking" usage expect 2 to 3 days.
Position Update While Moving
Battery Life
(depending on your use)
Every 5 minutes (real time)
Up to 3 days
Twice a day
Up to 2 months
Once a day
Up to 3 months
It comes with all the expected features such as smart alerts, Geofencing & SOS emergency – but there's more, including "Key Finder" facility that you get on bluetooth trackers (send a beep to the device to help find it), a web app that you can use on any compatible PC/MAC browser (great to see on a big screen), a user replaceable rechargeable battery and integration with Amazon Alexa and Google Smart assistant.
Finally, for your peace of mind, it's worth mentioning Tracki offer a free replacement for lost or stolen devices and a lifetime warranty!
Tracki Mini Real-time GPS Tracker: What's in the Box
Tracki Mini Real-time GPS Tracker
Worldwide SIM Card
Micro USB Charging Cable
Battery cover with belt clip
Battery cover with magnet
Battery cover with Velcro
Rechargeable Battery
Silicon water resistant cover
Key-chain attachment
Lanyard
User Guide
Tracki Mini Real-time GPS Tracker: Pros and Cons
Pros
Cheapest device on review (Service plan is extra)
Google Assistant & Amazon Alexa compatible
Tracker is replaced free of charge if lost
Replaceable battery
Location accuracy using GPS, GSM & Wi-Fi
SOS panic button
Use smartphone app to make the tracker beep (helps find it)
A whopping to 3 months battery life on low energy mode
Supplied with various attachment accessories
Smart notifications
Smartphone app & web app for PC & MAC
Geofencing
App customisations
Works in 185 countries
Cons
4G & 5G networks are not supported
Real time tracking battery life is 2-3 days
Monthly data plan is a little more expensive that some others
Tracki Mini Real-time GPS Tracker: MeemawTech Key Criteria
Ease of use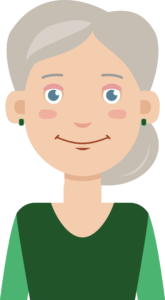 The Tracki Mini Real-time GPS Tracker website has a wealth of really helpful video tutorials to get you up and running with no fuss. Start with the "How to setup your Tracki device" video – and you'll be operational in no time. In fact they have a video for every feature: how to open & close cover, what are the light indicators, web app guide and mobile app guide. As with all other apps in this review – it's worth taking your time researching all features and capabilities to make sure you and your loved ones get the most out of the tracker.
Run in to technical problems? Tracki have a US based customer service team that operate 7 days a week. Lost your Tracki – contact them for a free replacement!
Sale
Tracki GPS Tracker for Vehicles, Car, Kids, Dogs, Motorcycle. 4G LTE GPS Tracking Device. Unlimited...
Unlimited distance real time tracking 4G LTE +extra triband. Monthly fee is required. Full USA & worldwide coverage. International SIM card included. We are USA based company focused in GPS tracking. Our competition are just white label resellers. Our clients are top cellular Giants such as Vodafone. Track Vehicles, Cars, trucks, Children, dog, elderly, motorcycle, ATV, boat, equipment, tools, assets, valuables. Monthly fee of 19.95USD is required or as low as 9.95USD for long term prepaid plans
Tracki is smallest & lightest, 1.75x1.5x0.55in, weight only 1.26oz. Revolutionary 4G LTE + 3G + 2G combined works everywhere with any network new or old for best coverage. Trackers that has only 4G LTE has lesser coverage than Tracki. Comes with embedded built in SIM card included and works worldwide. Included attachments: Strong magnet, Dog collar waterproof silicone cover, Belt clip, Key-chain, lanyard. 5 years history. We believe customer is King and provide live 7 days a week phone advisors
Rechargeable battery life is up to 5 days (the more it moves the lesser the days) tracking real time every 1-5 minutes. If real time tracking is not needed, battery lasts 30-75 days tracking 1-3 times per day (using battery save mode). Optional accessory (not included ASIN B07YVNV82V) comes with 6 times longer life 3,500mAh battery + magnetic waterproof box, extends battery life to 3-4 weeks at 1 min update and up to 10 months tracking once a day
---
Conclusion
The two that stood out for us were the Invoxia Cellular GPS Tracker – it's a sleek well designed product & app, the inclusion of a 1 or 2 year data plan and long battery life made it our favorite.
And even though you need to have a smartphone with you (within 100 feet) we found there were some great advantages to the Alphahom Care Go Personal Alarm.
If "wearability" is important to you then seriously consider the Jiobit for Adults/Seniors Real-time Location Tracker.