An Introduction to: SiriusXM, AM/FM and Internet Radios for the elderly
In this article we review the top 5 best SiriusXM, AM/FM and Internet Radios for the elderly. But before we get to the reviews, we should understand some of the general benefits on offer.
"Music therapy can calm anxiety, ease pain, and provide a pleasant diversion during chemotherapy or a hospital stay."

Harvard Medical School
Listening to music on the radio has been found to stimulate parts of the brain – studies have even demonstrated that this therapy can be used to enhance the memory of those suffering from Alzheimer's and Dementia.
It doesn't need to be music – listening to talk radio, religious & faith broadcasts and the news keep people entertained, connected to their beliefs and up to date with current affairs. There is a massive selection of programming available from both local and national broadcasts.
However, for some, listening to the radio is not always straightforward – today's radios might be considered complicated and bewildering. So here at MeemawTech we've selected 5 specific devices – from the basic AM/FM radios that most will be familiar with – to newer products that let you listen to a massive selection of subscription satellite broadcasts and internet radio stations from all over the world. Sound quality was an important feature when creating our shortlist – rest assured all the devices we've reviewed provide good, if not great, audio quality.
SiriusXM, AM/FM and Internet Radios for the elderly: MeemawTech Key Criteria
Well-being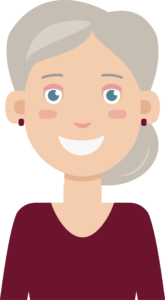 Music therapy has been widely adopted as a non-pharmacological therapy to treat cognitive and/or behavioral symptoms of Alzheimer's patients. (Source: National Center for Biotechnology Information).
But the well-being benefits of listening to talk shows or music on the radio extend to everyone, particularly the elderly – it's a simple pleasure, bringing entertainment and enjoyment to all – raising the spirits and bringing back happy memories.
Independence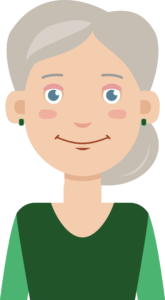 For those who live alone, remote from friends and family or don't frequently socialize – the radio can provide company and entertainment throughout the day – keeping people engaged and connected with the rest of the world.
Listening to this medium helps the elderly maintain their independence by having constant access to important information and a varied source of entertainment. Many of the devices we look at are portable, allowing the elderly to move the radio from room to room with ease – taking their entertainment from the kitchen to the bedroom – or any other room in their home.
Other devices exist that can also enhance seniors' enjoyment and independence such as family Digital Photo Frames, and for those who suffer from mild to moderate hearing loss TV Assistive Listening Devices.
The Shortlist: SiriusXM, AM/FM and Internet Radios for the elderly
Our selection of SiriusXM, AM/FM and Internet Radios for the elderly include a wide range of features such as battery powered devices, internet radio as well as subscription services with budgets to suit everyone. You may have specific needs or requirements – the comparison summary table will help you narrow down which is the right one for you.
Online Streaming Services
SiriusXM, Grace Digital Radio
Spotify, Pandora, Deezer, AmazonPrime Music, iHeart Radio, SirusXM, iTunes & TuneIn
---
Sangean PR-D17 Portable Radio for The Visually Impaired
Sangean PR-D17 Portable Radio for The Visually Impaired: Key Features
The Sangean PR-D17 Portable Radio for The Visually Impaired is from Californian headquartered company Sangean which was founded in 1974. They manufacture a wide range of consumer electronics; including pocket radios, portable radios, Hi-Fi and docking stations for smartphones.
The Sangean PR-D17 Portable Radio for The Visually Impaired we chose comes with an array of assistive features, and a level of audio quality that could make this the go-to device for any senior looking for a new radio.
There are a number of features that will be of particular interest to those who are visually impaired these include: –
Raised symbols on the menu buttons and braille preset buttons.
Voice prompts will clearly announce (in one of 6 selected languages) the radio frequency and battery level (when first switch on), menu, making a preset, time as well as connection/disconnection to any of the inputs (power, AUX & headphones). Worth noting that the voice prompt volume can be adjusted, but the prompts cannot be turned off.
Clear bright backlit LCD display.
It's a compact and lightweight device, making it easy to carry from room to room – the extendable aerial provides very good reception for both AM & FM frequencies. Tuning to your favorite station is easy – you can choose to either manually tune it using the tuning knob (also used for selecting menu options) or use the auto seek button to find the next station available – and once you have selected your station the volume can be adjusted using the volume knob.
On the left of the radio you'll find 3 inputs, AUX IN (you can connect a phone or external device and play it through the speakers), a headphone jack and the mains power input – it can also run on 6 x C type batteries for ultimate portability.
The sound quality for a product in this price category is very good – we had no complaints at all.
Sangean PR-D17 Portable Radio for The Visually Impaired: What's in the Box
Sangean PR-D17 Portable Radio
AC Adapter
User Manual
Sangean PR-D17 Portable Radio for The Visually Impaired: Pros and Cons
Pros
Digital tuning
Voice prompts for the visually impaired (6 languages)
Voice repeat function
Stereo sound
Alarm clock feature
Battery or mains power
RDS Function (displays radio station details)
Station autoscan
Headphone jack
10 station presets (5 x AM & 5 x FM)
Braille memory buttons + raised memory buttons
Light & compact
Sleep timer
Backlit display
Aux input
High contrast controls
Cons
Might be considered expensive for a basic AM/FM radio
Batteries not included (6 x C type / UM-2)
Cannot turn off assistive voice prompts
Text in the User Manual is small
Sangean PR-D17 Portable Radio for The Visually Impaired: MeemawTech Key Criteria
Ease of use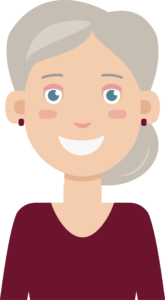 One of the greatest benefits of the Sangean PR-D17 Portable Radio for The Visually Impaired has to be the ease of use. It's been designed for simplicity and offers some great assistive features such as voice prompts that repeat each button/function you select.
There are no complicated features or settings. The menu features are all intuitive to use, and the included user manual provides clarity on each of the features – albeit in a small font (you could download it from their website and zoom in). A joy to use.
Sale
Sangean PR-D17 AM/FM-RDS Portable Radio Specially Designed for The Visually Impaired with Helpful...
Digital Tuning portable radio features helpful voice prompts (English or Spanish), high contrast large yellow controls and preset keys with raised symbols to aid identification for visually impaired users
Excellent reception and stereo audio performance, with auto scan stations, 10 station presets (5 am, 5 FM) with large easy to read LCD display with backlight
Alarm timer by buzzer or radio with HWS (humane wake system) adjustable sleep timer
---
Panasonic RF-2400D AM/FM Radio
Panasonic RF-2400D AM/FM Radio: Key Features
The Panasonic RF-2400D AM/FM Radio is from Panasonic – so you know you're getting a great quality product from one of the largest manufacturers of electrical goods and products in the world.
The 2400D is perfect for those who want a really portable and simple to operate AM/FM radio. Yes, there are lots of devices out there that have a load of specialist features, but what Panasonic have provided in this device is an every day unit that requires no instructions to operate or menus to choose from. You simply plug it in (or add 4 x AA batteries, not included), extend the aerial and select either AM or FM – from here you tune using the dial on the right hand side until you find the station you want (A red LED will light up when the optimal tuning is found) – adjusting the volume is the last thing to do.
The FM & AM frequencies are clearly displayed on the front – and a bright orange band indicates the frequency you are on.
Sound quality is surprisingly good for a radio of this size – perfect for music, news and and talk radio. It feels sturdy, even the plastics used have a good quality feeling to them.
Panasonic RF-2400D AM/FM Radio: What's in the Box
Panasonic RF-2400D AM/FM Radio
AC cable
User guide
Panasonic RF-2400D AM/FM Radio: Pros and Cons
Pros
Large easy to read tuner display
Excellent value for money
Simple analogue interface
Ultra compact and light
LED precision-tuning indicator
For its size – surprisingly loud and clear speaker
Sturdy build quality
Cons
Batteries not included (4 x AA)
Manual tuning only, no presets
No clock or alarm
Limited aerial positioning
Mono headphone socket
Mono only
Panasonic RF-2400D AM/FM Radio: MeemawTech Key Criteria
Ease of use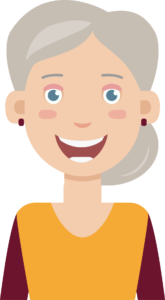 For anyone who want to keep things simple and basic, the Panasonic RF-2400D AM/FM Radio is perfect. There are no confusing menu options or digital displays – what you get is the controls of a traditional radio – band (AM/FM), tuning & volume. Plug it in (or insert 4 x AA batteries) – pull the aerial out, turn on and tune in! Done.
A nice touch is the tuning LED that lights up when you have tuned to the optimal frequency for that station.
As it comes from Panasonic – you will have the backing and customer support you'd expect from one of the world's largest manufacturers of consumer electronics.
---
Ocean Digital WiFi Internet Radio WR-336N
Ocean Digital WiFi Internet Radio WR-336N: Key Features
The Ocean Digital WiFi Internet Radio WR-336N is from Ocean Digital – a Hong Kong based manufacturer that have been producing digital audio products since the early 1990's.
The first two radios in this article, the Sangean & Philips, were particularly aimed at those with visual impairments or requiring simplicity/easy operation – the Ocean Digital was chosen for it's almost endless choice of stations available (more than 28,000!) and price – cheap to buy and no subscriptions.
That's not to say it a very complicated device to use. It's another compact and portable unit – and benefits from an internal Li-Ion rechargeable battery – it can be powered/recharged from any compatible USB phone charger – not included.
There were a few standout features that attracted us to this radio:
It has a remote control – great if the radio is high on a shelf or less accessible – you can control all the useful everyday functions like on/off, preset select and volume – but you can do so much more – but refer to the instructions for these.
With so many stations to choose from you have the option to store your 4 favorites (preset buttons 1-4) – and 99 other presets. Searching for a suitable station can be done either by entering the station name, or searching by genre or region. This can be done on the device using the bright 2.4″ color display or if it's on the same Wi-Fi network as your PC or Phone, you can use a web browser at www.skytune.com.
Visually it's a good looking radio – a simple white front exterior and surrounded by a wood style veneer.
Cleer, albeit quite small, clock display – with alarm and sleep timer.
Sound quality is good, you have the option to output to an external stereo device (an amplifier for example) or plug headphones in for listening in private. You can also play music from any compatible bluetooth device – such as a smartphone, laptop or tablet. Adjusting tone can be achieved via the equalizer.
With the Ocean Digital WiFi Internet Radio WR-336N you'll never be stuck for choice.
Ocean Digital WiFi Internet Radio WR-336N: What's in the Box
Ocean Digital WiFi Internet Radio WR-336N
USB charging cable
Remote control (batteries not included)
User manual
Ocean Digital WiFi Internet Radio WR-336N: Pros and Cons
Pros
Thousands of internet radio stations from around the world
Play music from a compatible Bluetooth device
2.4″ Color display with station information (remaining battery indicator, time & signal strength)
Graphic equalizer
Alarm clock
Mains and rechargeable built-in Li-Ion battery power
Sleep timer
Radio station search options
Comes with remote control
4 quick access preset stations
99 preset stations available
Stereo line out jack
Stereo headphone jack
Manage favorites & presets using PC or Phone web browser
Cons
Requires Wi-Fi internet
A little more complicated than traditional AM/FM radios
Ocean Digital WiFi Internet Radio WR-336N: MeemawTech Key Criteria
Ease of use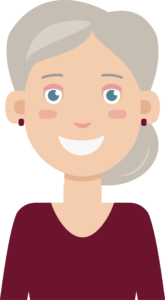 The Ocean Digital WiFi Internet Radio WR-336N has such an array of features and settings it's fair to say it may take a while to set up. The included 26 page user guide does a good job in condensing the instructions into a clear and easy to follow format. For some choosing from over 28,000 stations from all over the world will be a challenge! However, you have the option to search by station name, genre, region – and if you're feeling adventurous, use the Skytune portal to do this on your phone or PC computer. Familiarizing yourself with the remote control also takes some time – but persevere, and you soon find it easy to use the most common features.
If you get stuck – Ocean Digital can be contacted by chat or email. They also have a number of video tutorials – but unfortunately not for the WR-336N.
Ocean Digital WiFi Internet Radios WR-336N Portable Digital Radio with Rechargeable Battery...
Internet WiFi Radio/Built-in rechargeable battery: Long-lasting play time on Wi-Fi making it perfect for kitchen, garden or carry around in the house. Speedy power-to-play!
Enjoy listening without boundaries: More than 28,000+ internet radio stations categorized by Region, Genre and Most popular. Makes it very easy to search your desired channels or the popular ones from your home town.
Station Search: input a few characters of the station name by using the "Search" function to help finding the stations as desired.
---
SiriusXM Sound Station by Grace Digital
SiriusXM Sound Station: Key Features
The SiriusXM Sound Station is a premium internet radio product manufactured by Grace Digital Radio. SiriusXM is an ad-free subscription service delivering select content such as: talk radio, every conceivable music genre (classical, golden oldies, pop, rock, country etc), news, weather, comedy, entertainment and is home to Howard Stern's two exclusive channels. The platform is found in new cars from all major US car manufacturers.
Grace Digital provide the hardware for this particular device – they're a San Diego based company who have been producing radio products since 2007- they also have a research and development facility in Cambridge, England.
What differentiates this device from the other radios in the article is it's premium content, and in particular the need to pay a monthly subscription. It's very important to note that you must have a subscription to listen to SiriusXM, as they don't offer any free channels.
Similar to the Ocean Digital internet radio, the SirusXM Sound Station needs an internet connection to stream the channels -the great thing is it's all ad-free and you can also pause, rewind and replay programme/songs/news and you've got access to over 5,000+ of on demand programmes.
The flexibility to listen to what you want, when you want it will be very attractive feature to many. Some of the other features we think you'll appreciate include: –
A simple remote control that lets you choose your favorite preset station, and other commonly used functions (on/off, volume, menu etc.).
A really bright color screen displaying music album artwork or details of the show you're listening to.
Sheer choice of curated quality programmes – whatever you are in the mood for, you'll find something quickly and easily.
Whether you're willing to pay a monthly subscription is very much a personal decision – for some the flexible listening options and premium content will be worth the price. For those who want free stations and simplicity then you might consider one of the other options we've reviewed.
SiriusXM Sound Station by Grace Digital: What's in the Box
Grace Digital GDI-SXTTR2 Radio
AC Adaptor
Remote Control (including battery)
Quick Start Guide
SiriusXM Sound Station by Grace Digital: Pros and Cons
Pros
Pause, rewind and replay live radio
5,000+ hours of nn demand radio shows
Clock with multiple alarms and timers
Excellent selection of talk radio, comedy, sports, news, weather and music channels
Large, very bright, color screen, displaying album art and channel details
Commercial-free music
Includes simple remote control
Excellent sound quality
Sound equalizer
10 quick access preset stations
Headphone and AUX-IN inputs
Compact
Cons
Subscription required
Expensive
Mono speaker
Requires Wi-Fi (ethernet option is available – sold separately)
More complicated than traditional AM/FM radios
Mains power only
SiriusXM Sound Station by Grace Digital: MeemawTech Key Criteria
Ease of use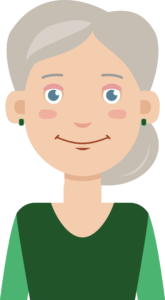 The Grace Digital SiriusXM Sound Station is all about premium content and flexible listening via the on demand services and the ability to pause, rewind and replay shows. Before you can start to listen to SiriusXM you'll need a subscription plan. Once you have purchased this, there's then a reasonably tiresome setup process – mainly a result of the time it takes to "dial-in" the required account and network information one character at a time – the included quick start guide will get you up and running. Once setup is complete navigating your way around the menu and finding the stations of interest was easy and intuitive.
For troubleshooting or problems, SiriusXM have a pretty good online support center portal – and if you can't resolve your problem through this, then SiriusXM Listener Care can be contacted by phone 8am – 8pm EST, Monday to Friday, or by online chat 7 days a week. The hardware manufacturer, Grace Digital, can also be contacted by phone or email
SiriusXM Sound Station - Internet radio by Grace Digital - GDI-SXTTR2
Access Sirius live news, Talk, sports, weather, and music channels, personalized channels and on demand show. A SiriusXM Streaming Subscription or All Access Subscription Plan are required for this radio. Subscription sold separately by SiriusXM.
Personalize favorite music channels with mix, and save up to 10 Channel presets for easy access
Pause, rewind and replay live radio, or if you miss a show access the start now function on select channels, even listen to on demand shows
---
Bose Wave SoundTouch Music System IV
Bose Wave SoundTouch Music System IV: Key Features
The Bose Wave SoundTouch Music System IV is undoubtedly the most feature rich and expensive radio we've included – so for anyone that wants to splurge on the best all-in-one device then give this careful consideration.
It's not a device for someone who wants to have the radio left on in the background – listening to the Bose Wave SoundTouch Music System IV is more of an "event". I felt that including this device in our top 5 gives you the full range of the best radios available today from the cheap & simple to the premium audiophile all-in-one.
What makes the Bose stand out?
The first thing that stood out was the sound quality – it's delightfully crisp with excellent bass response – whether its listening to talk radio or an opera – everything sounds awesome! As you would expect from this price point from Bose.
Every common format and source is incorporated: –

Streaming services from Spotify, SiriusXM, Pandora, Amazon Music, Deezer, iHeartRadio, iTunes, TuneIn internet radio.
Stored music library in all popular formats: MP3, WMA, AAC, FLAC and Apple Lossless.
AM/FM Radio.
Wireless streaming using bluetooth.
Compact Disc (CD) player.

Amazon Alexa control and expandable for multi-room streaming.
Companion smartphone app to setup and control the device. You also have the choice of connecting it to a PC to set it up.
Simple to use remote control.
6 quick access presets (can be from any source).
A selection of alarms and sleep timers.
If money is no option, and you really value choice and quality, then the Bose SoundTouch Music System IV should definitely be on your shortlist.
Bose Wave SoundTouch Music System IV: What's in the Box
Wave® SoundTouch® Music System IV
SoundTouch® pedestal
8 foot AC power cord
Remote control (battery included)
Bose Wave SoundTouch Music System IV: Pros and Cons
Pros
Superb Bose "audiophile" sound quality
Access to every popular online music service
All-in-one solution
AM/FM radio
CD player
All major digital music formats
Bluetooth
Companion SoundTouch smartphone app for easy setup
Voice control using Amazon Alexa
Auxiliary input (to connect to smartphone, dvd player, laptop etc.).
Headphone jack
Large clear LED display
Touch control
6 station presets
Expandable using compatible Bose SoundTouch systems
Alarm clock and sleep timers
Convenient and easy to use remote control
Available in Platinum Silver or Espresso Black
Cons
Price – this is an expensive premium audio product
It's not very portable
Bose Wave SoundTouch Music System IV: MeemawTech Key Criteria
Ease of use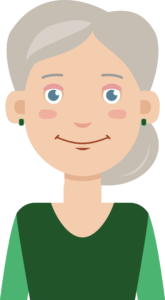 Listening to traditional AM/FM radio stations or a CD on the Bose Wave SoundTouch Music System IV requires no complicated setup – plug in and you're just about ready to go. In fact for a system that plays almost every possible format from almost every source the Owner's Guide is really simple to follow – and weighs in at only 24 pages. Bose achieve this to an extent by having many of the settings configured using their SoundTouch smartphone app that guides the user through adding internet radio and online streaming music services.
Once you have completed setup and added you favorites, using the included remote control and navigating the menus are straightforward.
Bose have created a number of useful video tutorials, and a community forum for support – as well as being contactable by email and phone.
---
Conclusion
The two that stood out for us were the Sangean PR-D17 Portable Radio for The Visually Impaired – the value for money, simplicity and assistive features made it our favorite. The Ocean Digital WiFi Internet Radio WR-336N had a fantastic selection of stations and content, looks great and is good value for money.
And finally, if money is no object, then you must consider the Bose Wave SoundTouch Music System IV – a great audio investment.